Product details
HEBEI CROSSING DRILL BIT MANUFACTURE
---
---
42inch HDD Hole Opener for Oman
42inch hole opener with 10 cutters,
for very hard rock IADC737 ,
Cutter Cutter size 12 1/4inch with more gauge protection and metal sealed bearing,
Center shaft similar with 4020 drill rod ,
Adaptor 4020 pin D36*60 box
Pulling eye( 4020 Pin+pulling eye)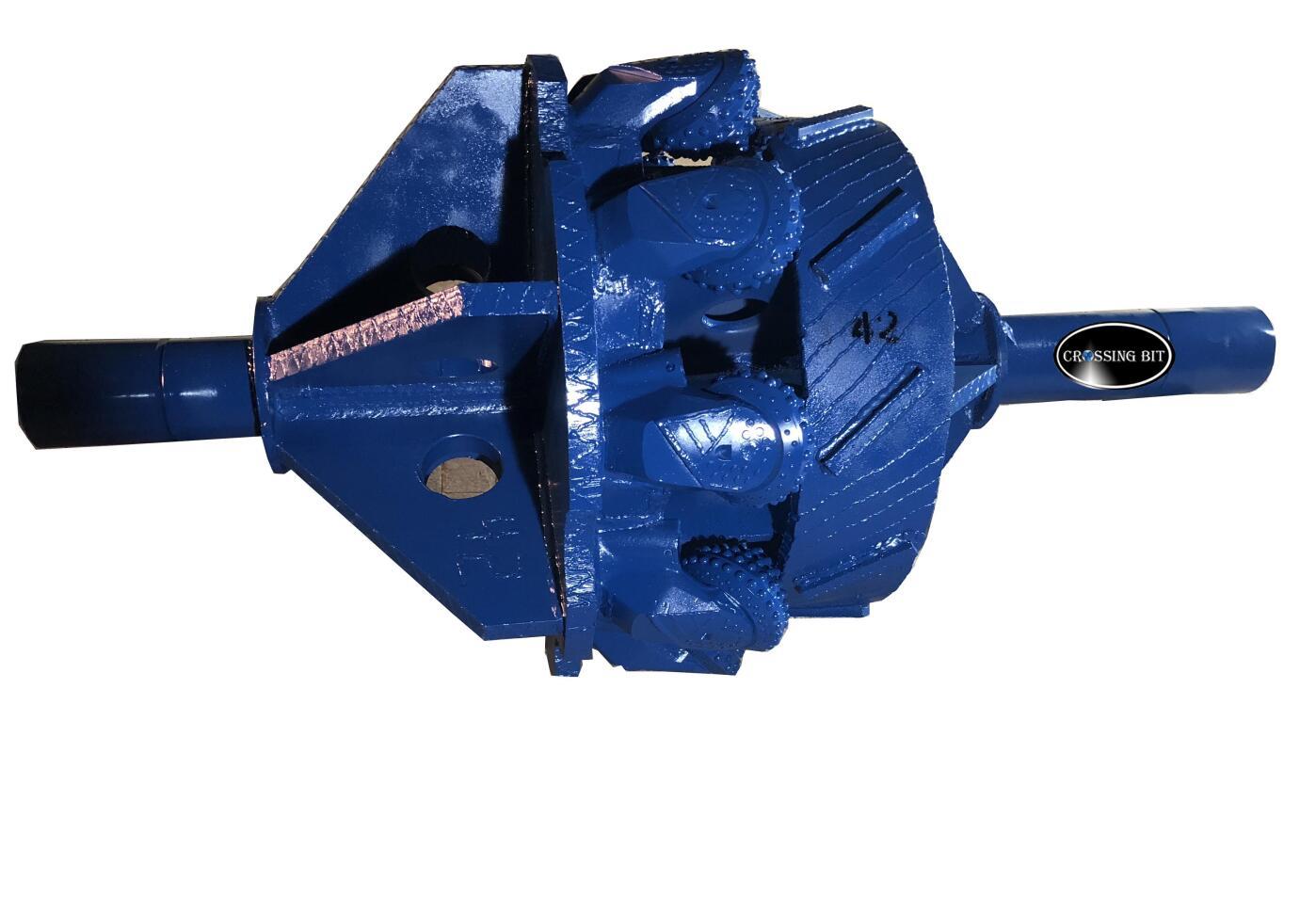 HDD rock reamer can be custom build with 3, 4, 5 or more rock bits depend on your pullback power and the diameter of the pipe. A wide selection of cutters are available to allow drilling in conditions from soft rock right through to the hardest granite. Crossing Hole openers are generally fitted with API threads, , Vermeer or Ditch Witch machines.So if you require a specific hole opener for your next job, please tell us the size of the pipe you need to install and the rock formation you are drilling in, and we will design the best Rock Reamer for your needs.
Message
HEBEI CROSSING DRILL BIT MANUFACTURE
---
---